Level 2 Hikes
Hikes are suitable for fit people who don't have a fear of heights. Expect to use more energy than you would on a Level 1 trek. You will encounter boulder fields, loose rocky slopes (scree), areas where you'll need to use your hands for balance, and minimal exposure areas (places where there is little or no protection from a fall). Perfect for getting in a solid workout and seeing remote areas of the UAE.
A must do! Our most popular overnight trip and the most authentic desert experience in the UAE.
Trail Type: Loop Trail
Distance: 15-20 km
Time: 8-10 hours
Terrain: Sand
Suitable For: Beginners, children 7 years and older
Cost: 890 AED plus VAT
A steep climb up a dry wadi takes us to a plateau and the remains of an early settlement.
Scramble and climb up a wadi before exploring ancient cave dwellings!
Trail Type: Out-and-Back Trail
Distance: 6 km
Time: 3 hours
Terrain: Lots of scrambling and exposed ledges
Suitable For: Hikers comfortable with heights, children 9 years and older
Cost: 250 AED plus VAT
Two hours longer, more bouldering, and more challenging than the Showka Gorge trek.
Trail Type: Lollipop trail
Distance: 11 km
Time: 4.5 hours
Terrain: Waist deep water, slippery rocks, scrambling, exposed ledges, considerable distance
Suitable For: Moderately experienced trekkers
Cost: 290 AED plus VAT
Don't let the 'beginner' fool you. This is a tough trek and a prerequisite to doing the full loop.
Trail Type: Loop trail
Distance: 12 km
Time: 4.5 hours
Terrain: Scrambling, steep ascends, exposed ledges, scree
Suitable For: Moderately experienced trekkers
Cost: 290 AED plus VAT
Hike through plantations up to a hidden canyon. Perfect for remote beauty and stunning scenery.
A one-of-a-kind multi-sport trip to the Northern most inhabited island in the Mussandam.
Overnight in Oman and wake up early to enjoy a premier canyoneering experience.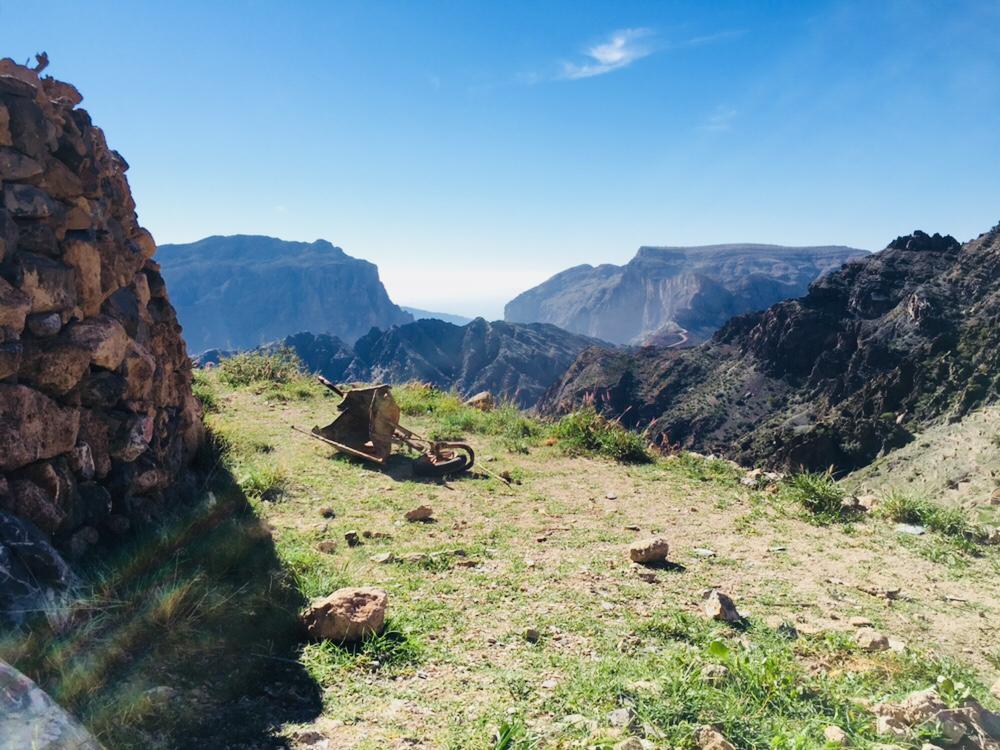 Higher up than most of our treks. A breath of fresh air, greenery and cooler temperatures.
Trail Type: Loop Trail
Distance: 18-20 km
Time: 10 hours
Terrain: Well defined paths, rocks, farm paths
Suitable For: Beginners, children 7 years and older