The Floating Pearl of the Indian Ocean
Socotra, YemEn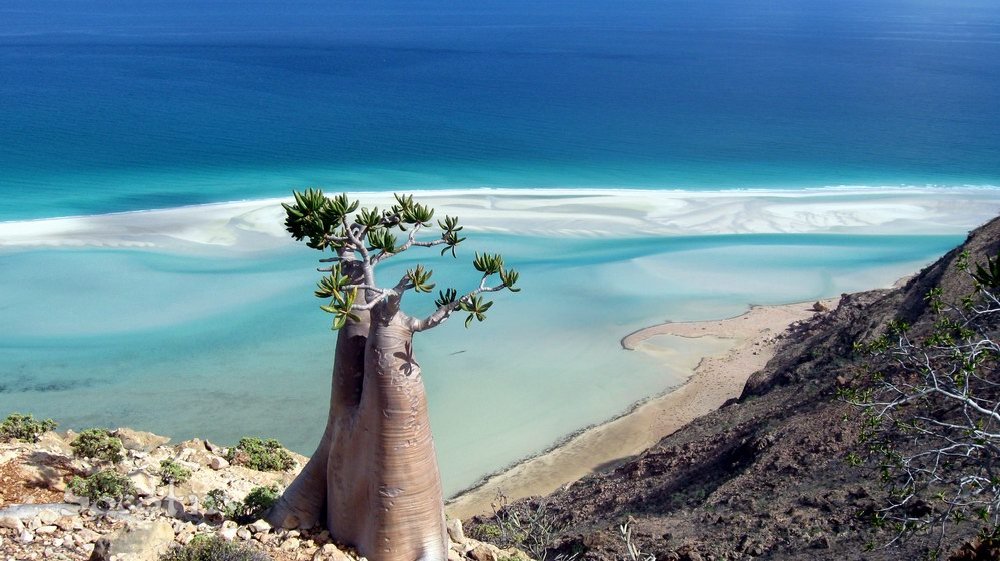 travel consultants to organize tours to the island
This is an amazing place that we have experience with from 2012. However, with a stop to regular flights we also had to stop. We have now completed a tour in November 2018, and another 2 tours in April 2019. Our next tour is scheduled for November 16-24th.
The island is 250 miles off of Yemen. It is one of the most isolated landforms on earth, described by many as "the most alien-looking place on earth".
UAE Trekkers is proud to offer the only travel tour package successfully visiting Socotra at this time. Our visitors will be transported across the island from destination to destination in SUVs led by a Socotris.
Hike, snorkel, and be boated around beautiful beaches for a comprehensive tour of the island. Engage respectfully with the local inhabitants and behold their ancient way of life. Come explore this magical island and lose yourself in bizarre landscapes that stun the imagination. The unique flora and fauna are unlike any other; the island truly lives up to its Sanskrit name, "the land of bliss." Join us on a trip of a lifetime. The people of Socotra welcome you..
Places we'll visit:
Hoq Cave

Di Gub Cave

Qalansiyah Beach

Dihamri Marine Reserve

Homhil Plateau

Momi Plateau

Diksam Plateau

Hagher Mountain

Wadi Dirhir

Noget Dunes

Shaub Lagoon
All-inclusive package:
Visa fees and processing

Flight bookings

Transportation

All meals

Local and Western Guides

Activities Park fees

Luxury camping site

Toilet

Inflatable bed size mattresses
To find out more, contact us